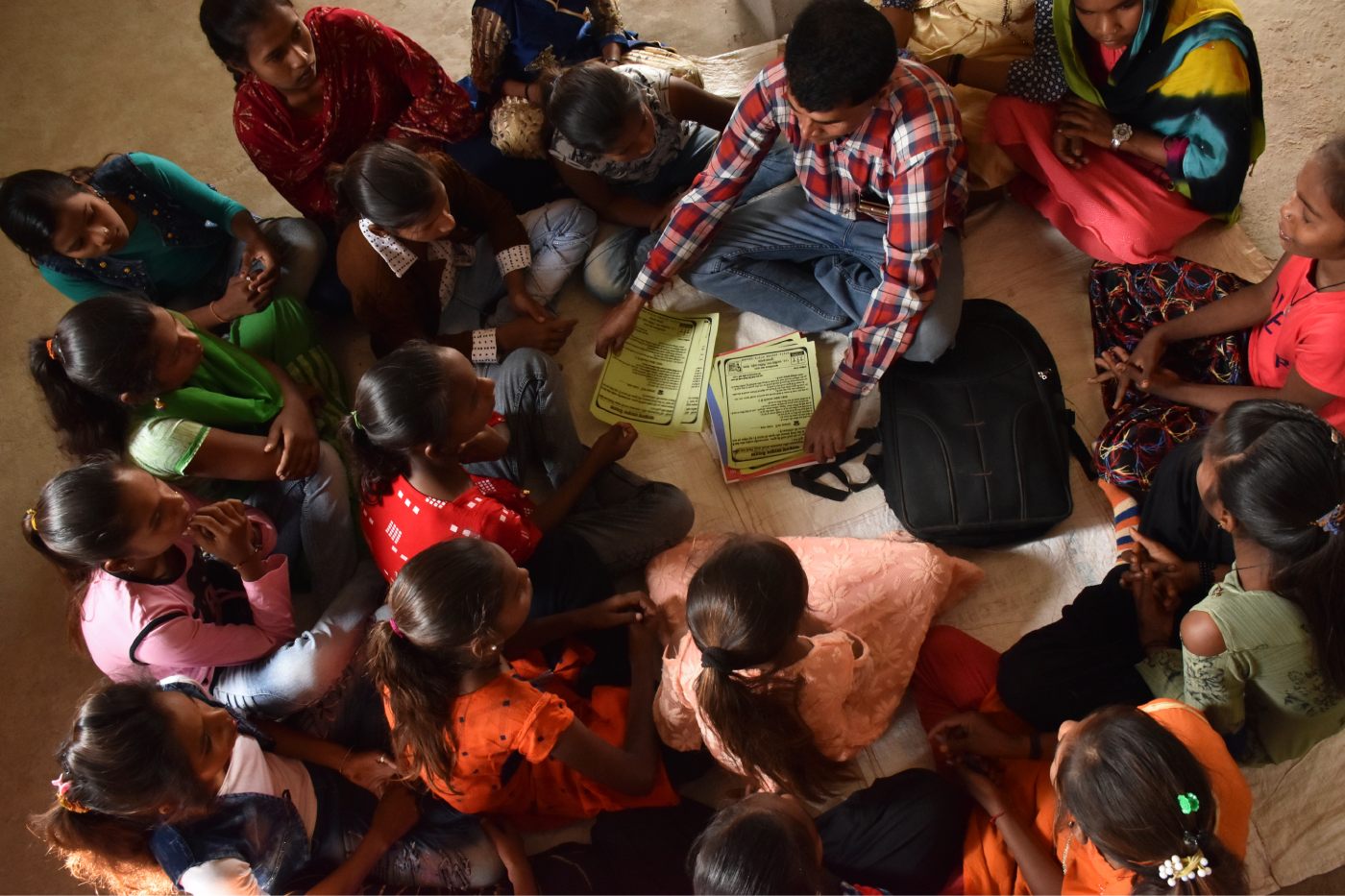 Stories of Change

Preeti Bai
26 years old Preeti Bai is a migrant construction worker at Noida, UP. She hails from Damoh, Madhya Praedsh. There were no new work opportunities coming up in Damoh for her or her husband. Few years ago, her husband fell ill and health services in their district were not adequate. The couple decided to migrate to Noida with their two daughters, hoping to find better work and treatment for the husband.
read more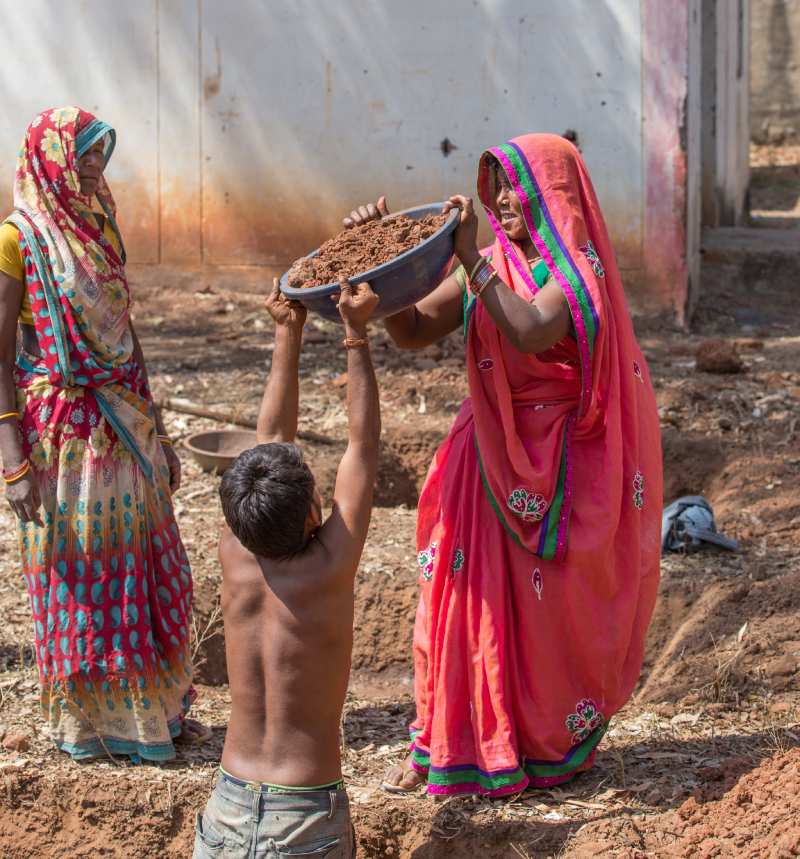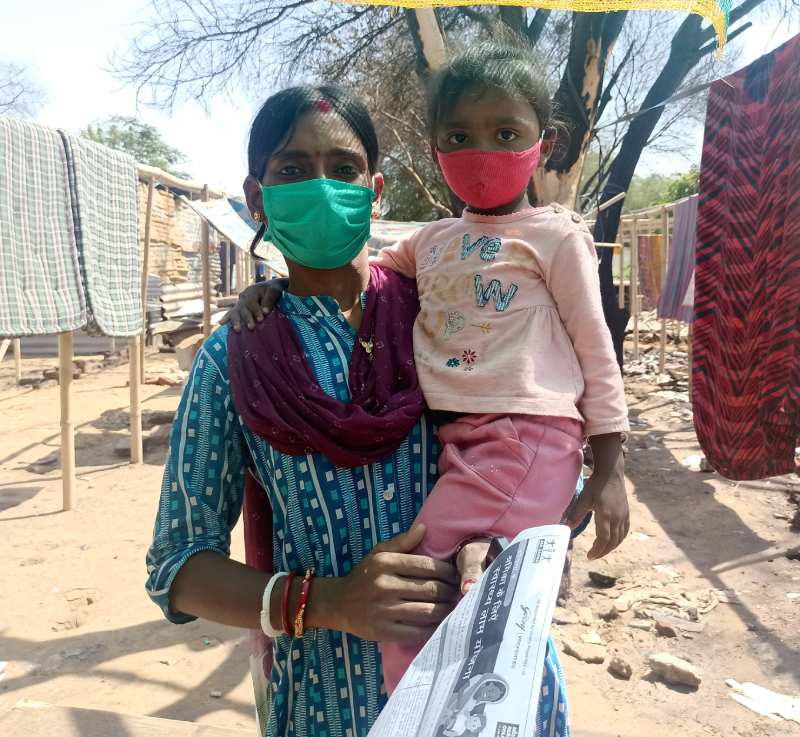 Rani Devi
Rani Devi hails from Bhagalpur, Bihar. Her family is landless and for years her husband worked as a labourer in and around their village. Two years ago, due to financial constraints, her husband had to take a loan for his sister's wedding. Soon after they realized that with the wages he was making in Bhagalpur paying back the loan would be a huge struggle. Rani and her husband decided to migrate to Haryana with their 4 children, hoping to find better paying work in Gurugram. They enrolled their two elder children in school and found work at a Tata construction site in Gurugram. They were getting by and managed to accumulate some savings to pay back the loans but the lockdown during the second wave and then due to high level of air pollution in Gurugram caused another setback for them.
read more
Tarabai
Tarabai Gahir is a migrant worker from Baloda Bazaar district, Chhattisgarh. She stays with her husband, Topram Gahir and mother -in-law. Owing to their vulnerable financial condition, the family migrates to Basti, Uttar Pradesh ever year to work in the brick kilns.
read more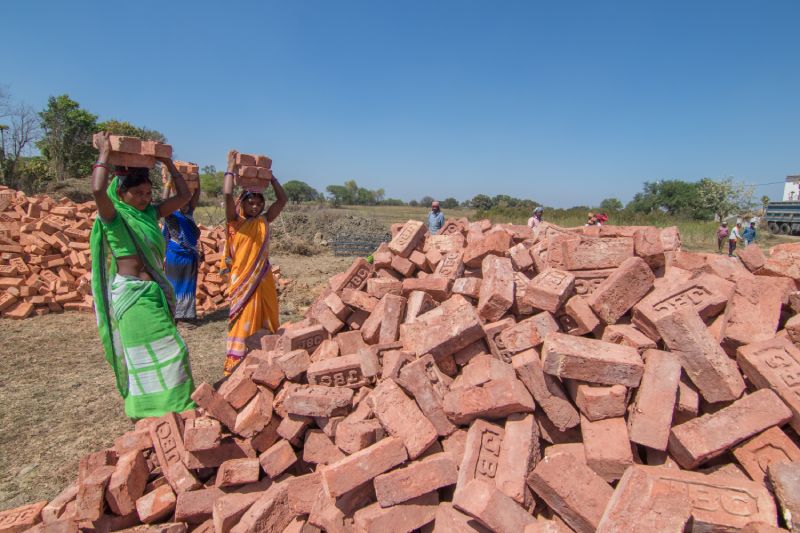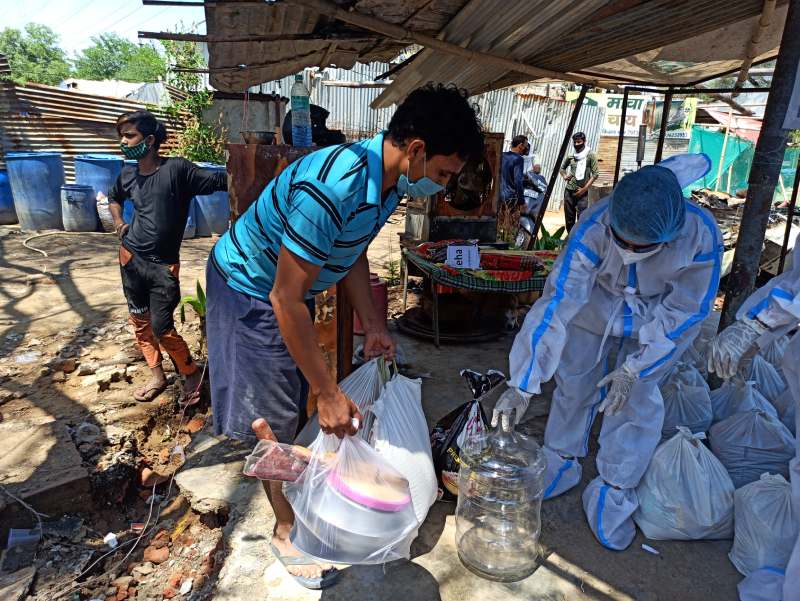 Amrut Kalyan
Hailing from Solapur district of Maharashtra, Amrut Kalyan has been migrating in search of work for years now. Around 4 years ago, Amrut moved to Pune with his wife and 6 children. He is the only earning member in his family and with 7 mouths to feed, their financial situation has never been stable. Amrut is an unskilled worker and every day lines up at a labour chowk with hundreds of other workers hoping to be picked up by some contractor for work. His household runs on the daily wages he manages to earn. There are days when they have to buy ration on borrowed money. During the COVID-19 pandemic, Amrut and his family decided to stay back in Pune but the lack of work and wages made this a very difficult time period for them. They burnt through all their savings. Once the lockdown started being lifted, work was still hard to come by. Amrut mentioned seeing a dip in the daily wages he earns now. When Jan Sahas team met Amrut, he was overworked and still not being able to make enough money to support his family. The team took down his name for the ration distribution list and within a day, he was supported with ration kit that will help his family tide over the next month. For daily wage workers like Amrut, this small support will go a long way.